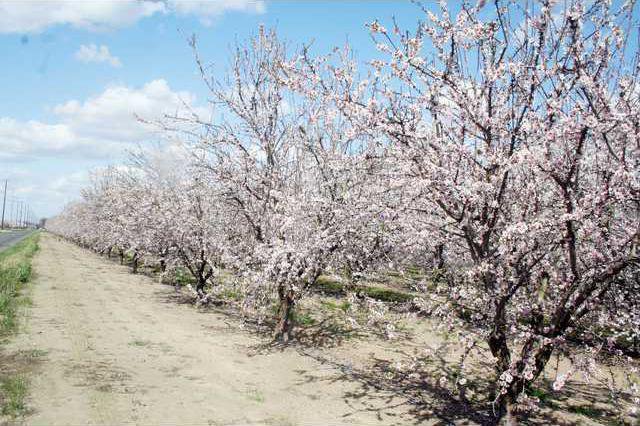 Stanislaus County's top-producing crop continued to grow in acreage throughout the state in 2021, though final estimates are slightly lower than they were at the beginning of the year.
According to Land IQ's 2021 Standing Acreage Final Estimate, total standing almond acreage increased to 1,662,633 total acres in 2021, up from 1,552,754 total acres the year prior. Despite the over 100,000 acre increase, the final bearing acreage estimate represents a decrease from the initial estimate released in the spring.
Land IQ's initial estimate for total bearing acreage in April 2021 – which reflects standing acreage that will be productive during the 2021/2022 harvest – was 1,323,722 acres. This estimate takes into account both young orchards coming into production and orchards removed or estimated to be removed. The final estimate for bearing acreage represents a 14,000 acre decrease from that number.
The 2021 final acreage estimate is 352,875 non-bearing acres (defined as those orchards planted in 2019, 2020, and 2021), 1,309,759 bearing acres (defined as anything planted in 2018 and earlier) and 1,662,633 total acres (defined as total standing acres during the growing season of 2021).
Continue Reading on Turlock Journal