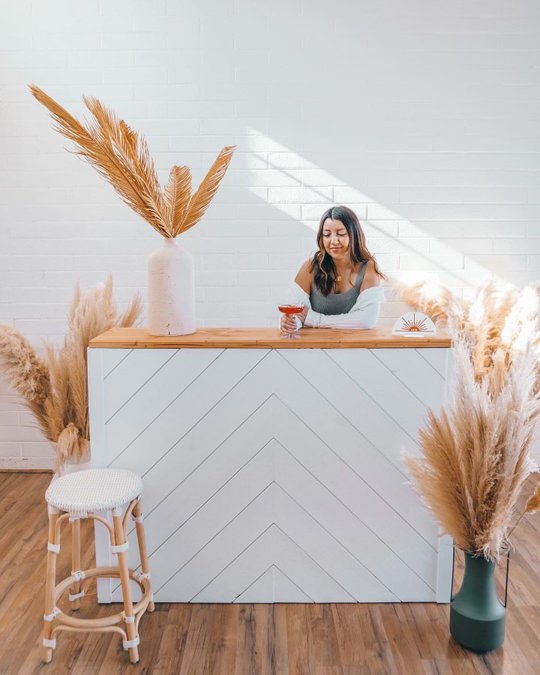 History of business:
Livingston resident Patricia Serna is using the skills she's developed as a bartender in Turlock to start her very own business, Golden Hour Spirits.
While serving up drinks in town, Serna found herself frequently fending off requests from customers to craft cocktails at their events and parties. She thought it would be a cool idea, but wasn't convinced until she saw a mobile bar serving drinks out of a trailer while on vacation in Phoenix, Arizona.
Shortly after, Serna started Golden Hour Spirits at the end of November and hasn't looked back, providing pop-up bartending services at weddings, birthday parties, quinceañeras and more via her trendy, boho-style mobile bar rather than a trailer. So far, she's provided services throughout Stanislaus and Merced counties, but said she's willing to travel even further for customers.
"I was very, very nervous to even start this business. I think my favorite part has been meeting people. That's probably the best part — besides making drinks, of course, because that's fun too," Serna said. 
Continue Reading on Turlock Journal