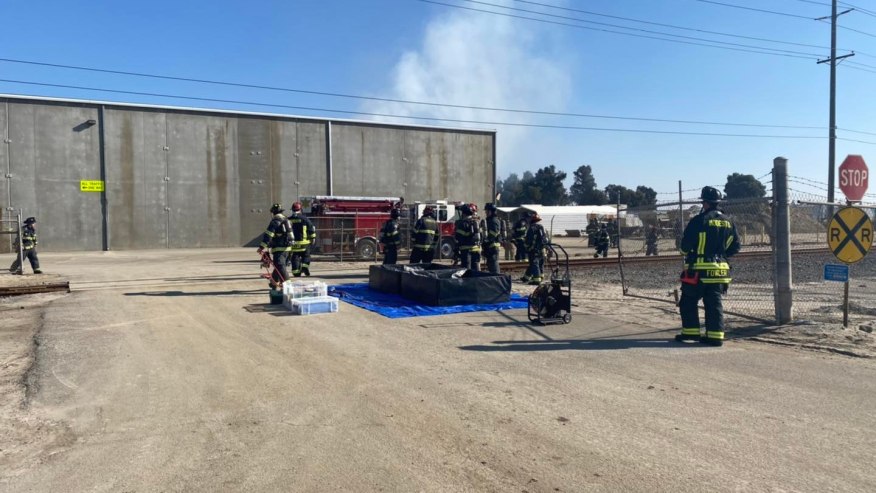 MODESTO, Calif. (KTXL) — Some nearby residents were told to stay inside Monday as a sulfur fire burned inside a Modesto farm supply warehouse.
The Modesto Fire Department said fertilizer-grade sulfur was smoldering inside the Stanislaus Farm Supply warehouse.
Modesto Fire Chief Darin Jesberg told FOX40 there are about 900 tons of sulfur in the warehouse. At this point, they do now know how much of that is smoldering, he continued.
Continue Reading on Fox 40