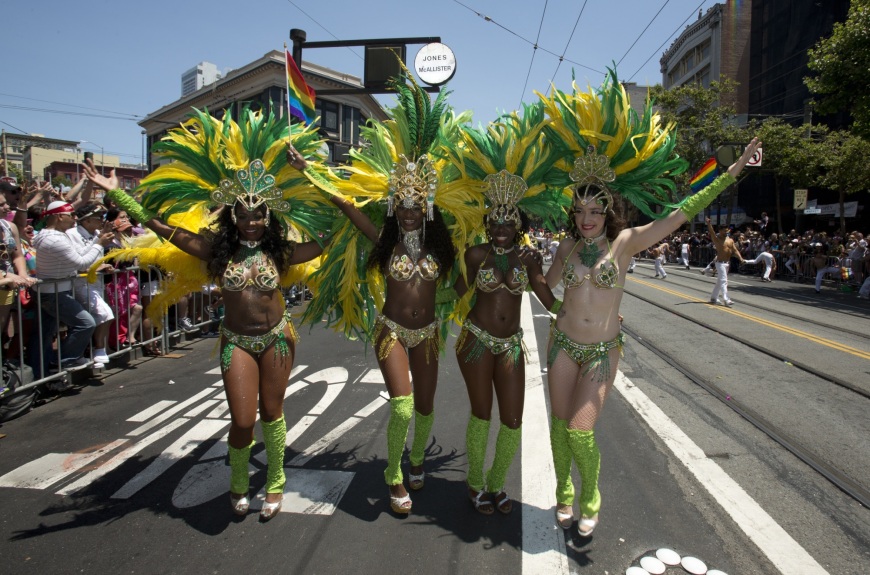 Here are just some of the Bay Area festivals and fairs that await in 2022. The big caveat: As with all things in the pandemic era, everything here is subject to change. Double check locations, dates, times and COVID precautions before you go.
Did we miss your event? You'll find a submission form at the end of this story where you can submit fair and festival information and updates.
JANUARY
Napa Lighted Art Festival: Jan. 15-March 13, downtown Napa and the Oxbow District. Enjoy eight, spectacular lighted art installations from 6 to 9 p.m. Monday-Thursday and 6 to 10 p.m. Friday-Sunday, plus artist meet-and-greets, a community art project by Children's Museum Napa Valley and a one-night music performance by Festival Napa Valley. Check out the schedule at donapa.com/lighted-art-festival.
San Francisco Chinese New Year Festival and Parade: Jan. 29-March 6. Festivities include the Flower Market Fair (Jan. 29-30, Chinatown), Chinese New Year celebration and Choy Sun Doe (Feb. 1, Chinatown), a Chinese New Year Parade (Feb. 19, location tba) with floats, ferocious lions, firecrackers and a 288-foot long Golden Dragon, and Community Street Fair (Feb. 19-20, Chinatown) with Chinese folk dancing, opera, drumming and more. Details: chineseparade.com/
Continue Reading on Times Herald