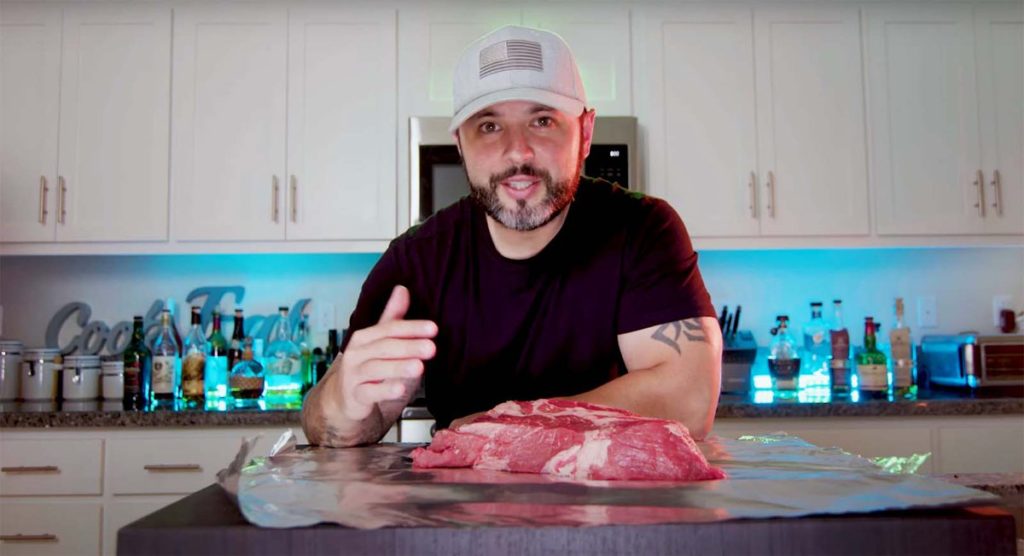 Marco Sanchez has always loved cooking for his family, but he never could have imagined that his at-home hobby would turn into a social media influencing career. Since posting his first video to TikTok in the summer of 2020, the Turlock resident known as Woodfire and Whiskey has amassed nearly 2 million followers on the platform — and he isn't stopping there.
From giant steaks to lettuce wraps, Sanchez's high-quality cooking videos feature himself, a variety of different recipes and, as his username suggests, whiskey. The U.S. Army veteran has spent the last 13 years as a cinematographer working mainly in marketing, but was able to quit his job thanks to his large internet following.
His kitchen has now turned into a video production studio, where Sanchez makes videos viewed by his 1.7 million TikTok followers, 74,000 Instagram followers and 10,500 YouTube subscribers. Thanks to sponsorships and endorsement deals with brands and products he believes in, the full-time content creator now brings home triple the amount he was making at his previous job. 
Continue Reading on Turlock Journal