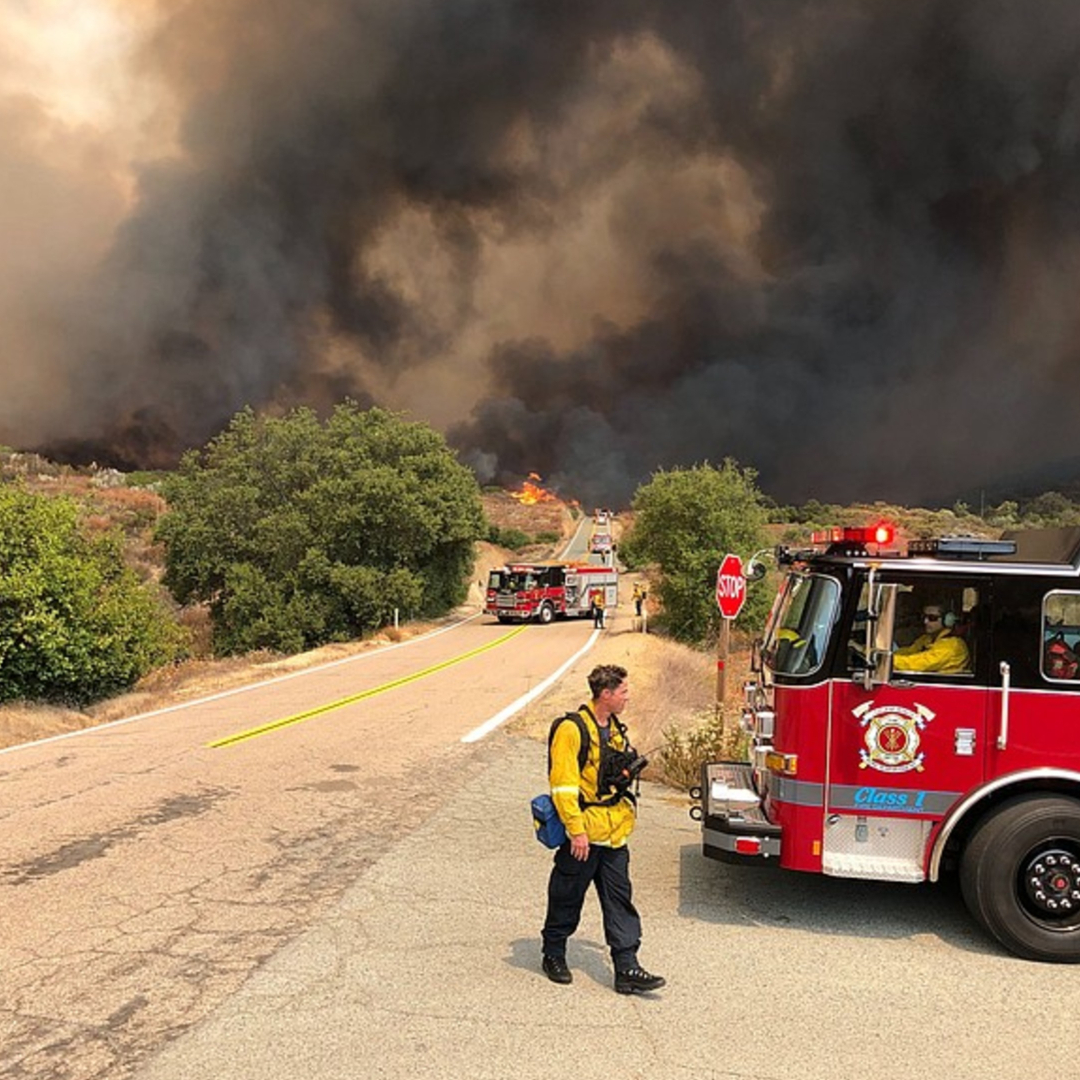 Still only 1% contained, the Valley Fire near Alpine now stretches to 9,850 acres according to Cal Fire. The agency reports 11 structures destroyed. Authorities also expanded an evacuation warning to communities stretching from the border of Mexico, to north of Interstate 8 near Descanso and the Viejas Reservation, as well as eastward to Pine Valley and Campo.
At the end of the day, Governor Newsom declared a state of emergency for San Diego county because of the Valley Fire, which has burned for two days under extreme conditions. The declaration helps helps local governments access emergency support and allows the National Guard to assist if necessary.
Widespread fires throughout the state prompted the governor to make emergency proclamations also for the counties of Fresno, Madera and Mariposa due to the Creek Fire; and for San Bernardino County due to the El Dorado Fire. The fires have burned tens of thousands of acres, destroyed homes and forced thousands of Californians to evacuate.
Continue Reading on KPBS