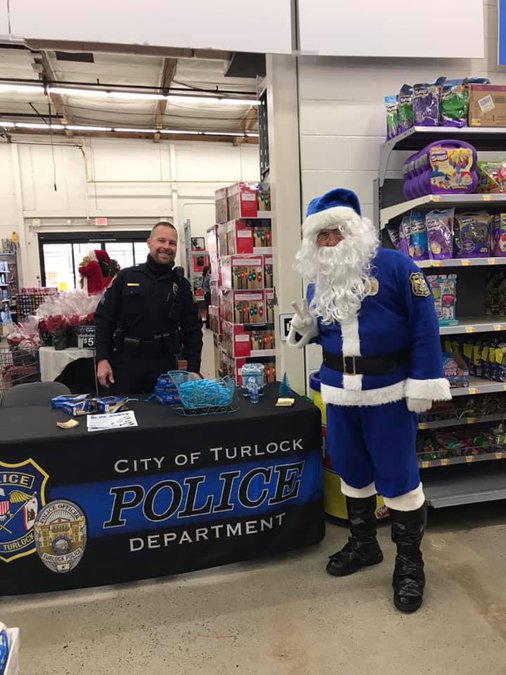 Between budget constraints, staff shortages and the coronavirus pandemic it seemed all but certain that Blue Santa would have to be shelved for the holiday season, but instead a can-do attitude among the Turlock Police Department is bringing the jolly ol' elf back to the community.
"It's been a lot of work and re-thinking how we could do this in a safe way, while also being fiscally responsible," said Erika Grace, a crime prevention specialist with the police department, who is helping shepherd the operation. "We think we have come up with a way to make it happen."
Operation Blue Santa started in 2012 with the mission of providing toys and donated items to children and families in need. Key components of the operation were school and home visits by Blue Santa and presentations on crime prevention and safety. It also relied heavily on volunteers to go out on shopping blitzs and gather for gift wrapping sessions. But this year, COVID-19 safety protocols made all of that impossible.
Continue Reading on Turlock Journal