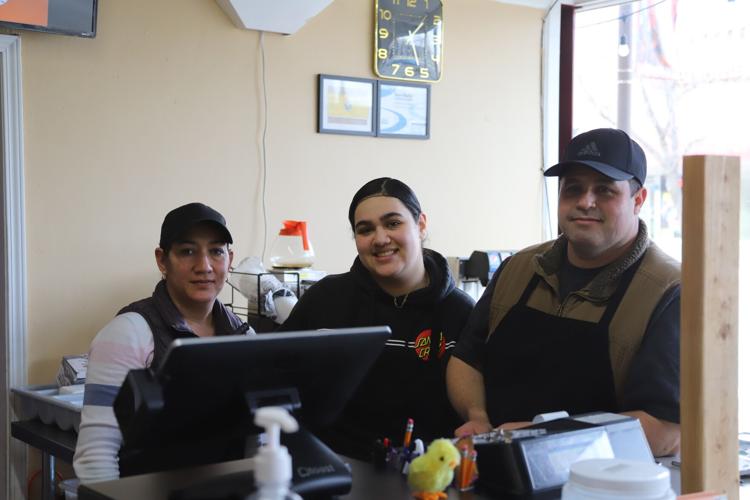 The Valencia family grew up in Philo, Calif. not eating out very much; most meals were homemade. Owner of the taqueria, Onorio spent many years managing crew members of a vineyard and when his family moved to Newman, his family wanted to share the meals they had on their family table with the community.
"When we were growing up we didn't eat out too much," said his daughter Nicole Valencia. "We would always eat homemade stuff that my mom made. Our favorite thing was homemade tortillas. We knew when we got home from school we had lunch and dinner ready."
The restaurant is family owned with Nicole and Onorio handling the front end operations, and the matriarch of the family, Maria Manzo, running the back end as the head chef. The most popular item on the menu seems to be the quesadillas. It comes with a soft and hard shell tortilla that the customers seem to enjoy, according to Nicole.
The recipe for all the dishes come from Michoaca,n which is a state in Mexico. The family has roots there and Maria learned a lot of her cooking from that place. All of the ingredients are sourced locally.
"We try to keep all our distributors local," said Nicole. "We want to try to keep it to cities like Newman, Modesto and Turlock. We would like people to support our local business and we want to support locally as well."
Continue Reading on West Side Connect