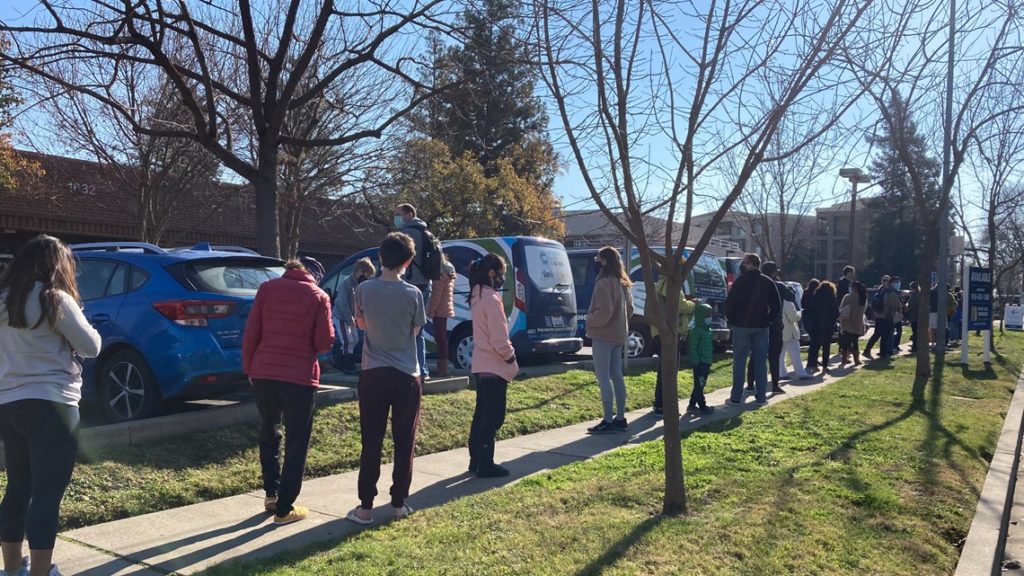 DAVIS, Calif. — With holidays ending, people going back to the office, and kids are going back to school Monday. As a result, the highly contagious omicron variant has people rushing to get tested.
Most testing sites in Sacramento County closed Sunday, but in Yolo County, lines wrapped around the building.
Staff members at Healthy Davis Together said the lines were long with delta, and then omicron came along right during the holidays. It proved to be a recipe for long lines.
"Since Dec. 27, Healthy Yolo Together performed more than 15,500 COVID-19 tests in Yolo County with a positivity rate of up to 6%. Compared with the same time period last month, Healthy Yolo Together conducted half as many tests with a positivity rate of less than 1%," said a spokesperson with Healthy Yolo Together. 
Continue Reading on ABC 10