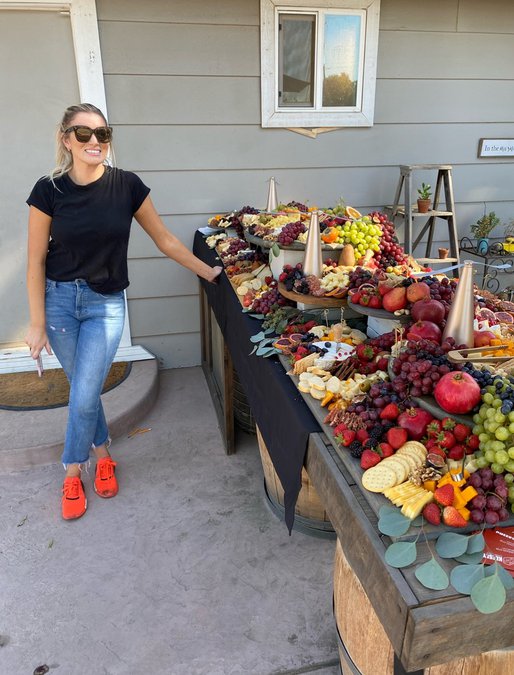 Turlock resident Madeline Keesey has always had a flair for all things visual, so it's no surprise that she now creates art that you can eat.
The Turlock High School alumna is now head of her own business, Cheesey Keesey Charcuterie, where she designs colorful boxes, boards and tables filled with eye-catching cheese, meats, fruits and veggies for a variety of events. Whether it's a grand grazing table at a wedding or a personal cone filled with goodies to go, Keesey has utilized her unique set of skills to create food almost too pretty to eat.
"It's been pretty exciting to see it all fall into place because it kind of happened by accident," Keesey said.
In less than a year, Keesey has already amassed nearly 1,500 followers on Instagram — an account she made just to post her charcuterie at first. As more and more followers began to inquire about services, Keesey decided to turn it into a full-fledged business.
Charcuterie features food thoughtfully placed on surfaces in an artistic way, and Keesey credits her talents to several factors. It's in her blood, as her dad is an architect and her mother was an art major, and Keesey went to school for interior design where she studied subjects like color theory. 
Continue Reading on Turlock Journal