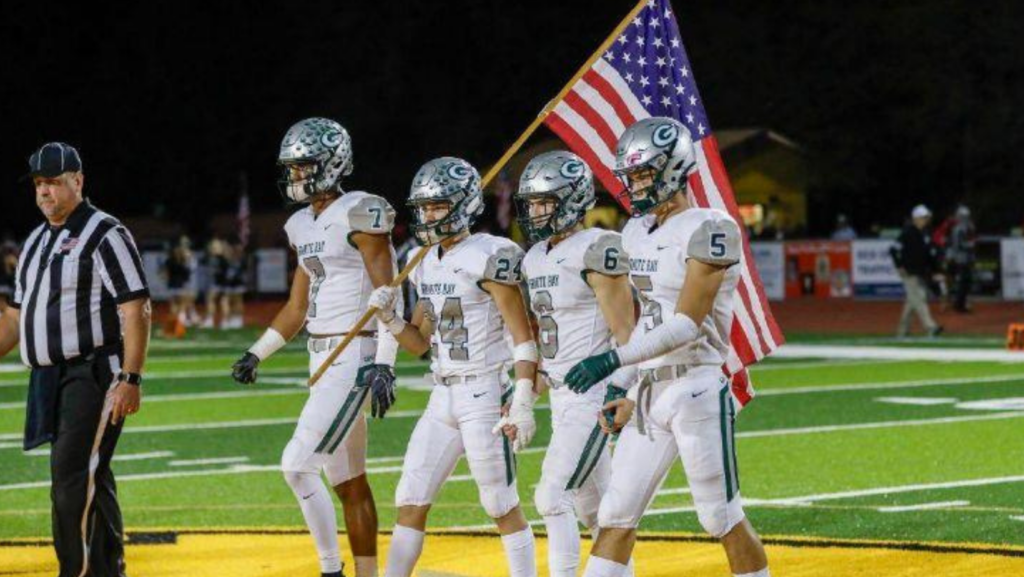 Multiple high schools in the south Placer area have finalized their football schedules for the fall 2022 season and this week, we wanted to take a look at some of the matchups to look forward to for next fall.
Sierra Foothill League
The Rocklin Thunder is the defending champion in the Sierra Foothill League, following a 12-1 2021 season. The Thunder is preparing to have their first two games on the road as their track and turf are being redone at the football stadium. The Thunder will open their season on Aug. 19 away against Turlock. Their first home game will be on Sept. 2 against Capital Christian, a team that Rocklin defeated 43-14 in 2021.
Rocklin will be a part of the 2022 Honor Bowl, an annual showcase that features some of the best teams in Northern and Southern California. The Honor Bowl started at Del Oro High School and the Honor Group mission is to educate athletes and coaches about patriotism while also raising money for wounded veterans. This year, the two-day event will be hosted by Oak Ridge High School on Sept. 9 and Sept. 10.
The Thunder will have their bye week on Sept. 23.
The Granite Bay Grizzlies were second in league play last season and are looking to build off of that performance when they start competition against Elk Grove on Aug. 19. They will follow that up with two straight home games against Davis and Vista Del Lago before playing in the Honor Bowl on Sept. 9 against Spanish Springs. The Grizzlies will finish non-league action against Vacaville on Sept. 16, a team they defeated 14-9 in 2021, before having their bye week on Sept. 23.
Continue Reading on Gold Country Media