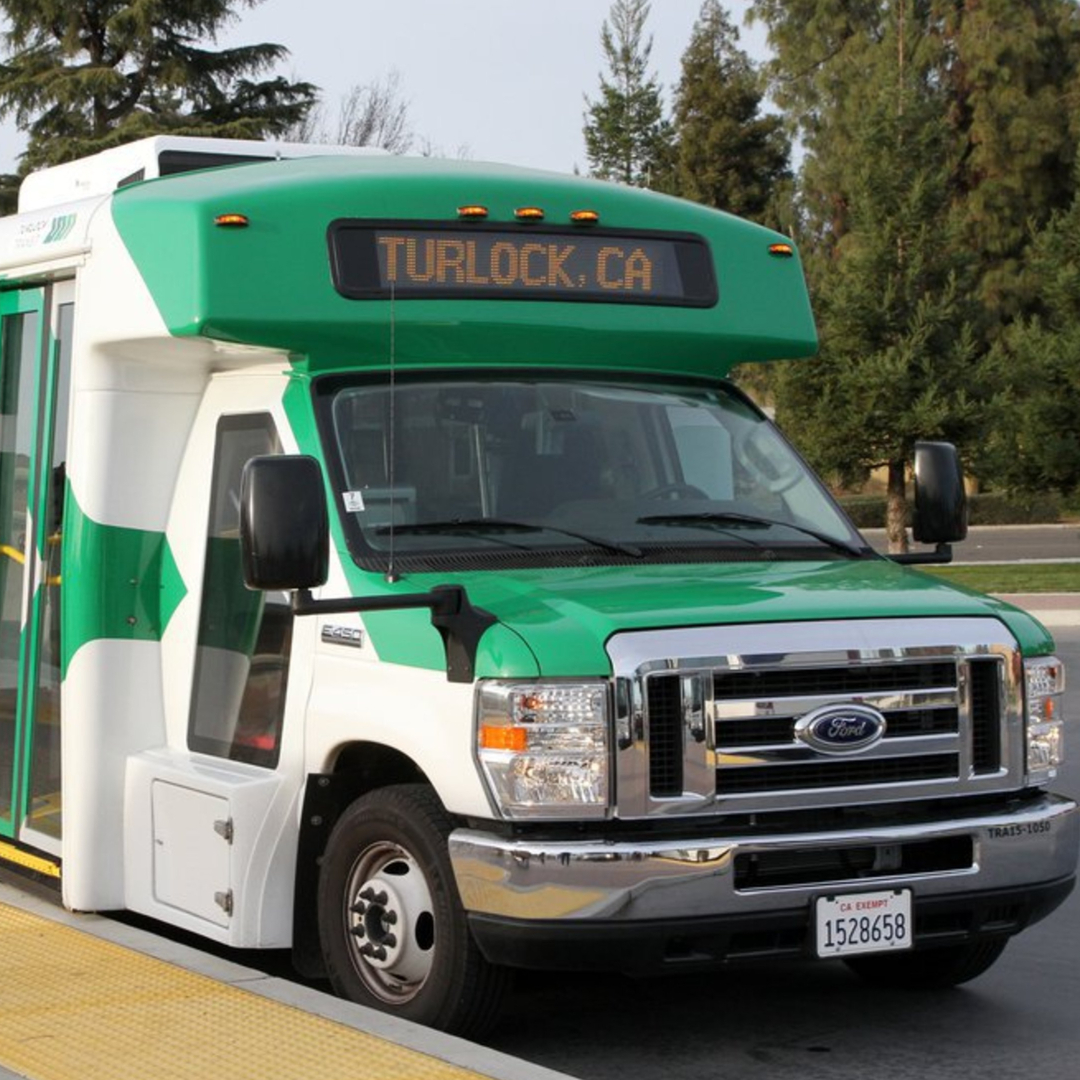 The City of Turlock has been awarded a $5.5 million grant  from the Coronavirus Aid, Relief and Economic Security (C.A.R.E.S.) Act to support Turlock Transit operations during the COVID-19 public health emergency.
The funding was actually $6.4 million and was for the Turlock Urbanized Area, which includes part of Merced County. The City had a previously adopted agreement with Merced County that will allocate 14.27 percent of the funds to them, which amounts to $921,504 and leaves Turlock with $5,536,129, said Turlock Transit Manager Wayne York.
Turlock Transit's portion of the grant will be used to pay for all regular transit operating expenses incurred over the year, including contracted labor, fuel, and maintenance services. It will also be used to fund expenses specifically related to COVID-19 including: The purchase of cleaning materials and personal protective equipment; staff time for enhanced cleaning of buses and facilities; additional transit services to help maintain social distancing on-board buses; and administrative leave for transit staff affected by service reductions, isolation, or quarantine.
"We are grateful for CARES Act transit funding because it's provided us with the resources to maintain transit for our community while securing the necessary equipment and services to keep our buses clean and passengers safe," York said. "It also allowed us to suspend fare collection for three months to require rear-door boarding and improve social distancing between drivers and passengers. In addition to public health benefits, this provided financial relief to our passengers during these uncertain times."
Continue Reading on Turlock Journal