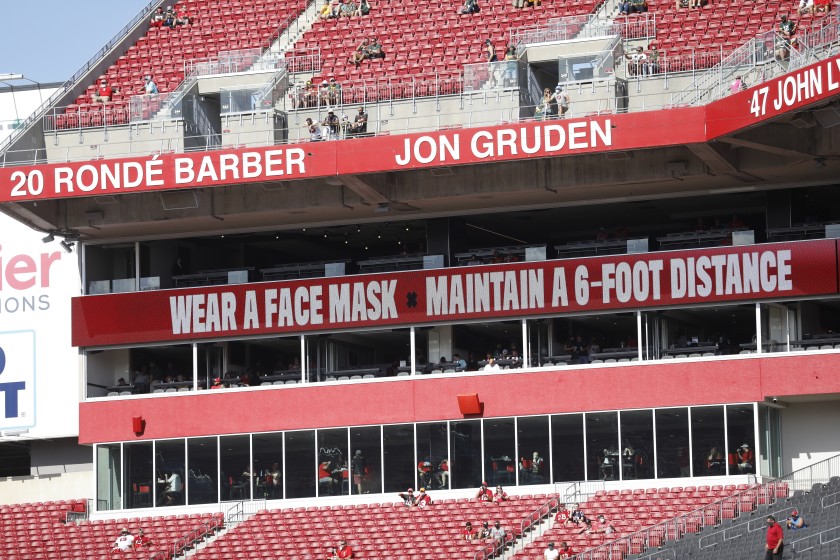 With coronavirus cases and hospitalizations continuing to decline, officials are worrying about the next potential super spreader event: the Super Bowl.
Los Angeles County and California have managed to bend the curve after a deadly fall and winter surge in COVID-19, but the football championship is one of several concerns. Outdoor dining is expected to be allowed to resume at restaurants as early as Friday, the last of several stay-at-home restrictions to be lifted this week.
L.A. Mayor Eric Garcetti on Thursday urged people to keep up their guard and limit exposure to the virus.
"It's about minimizing risk," Garcetti said during an evening news briefing. Even as COVID-19 hospitalizations have fallen from a peak of 8,098 on Jan. 5 to 5,855 on Wednesday, the number is still far higher than it was in early October, when fewer than 700 COVID-19 patients were in the hospital.
Continue Reading on LA Times