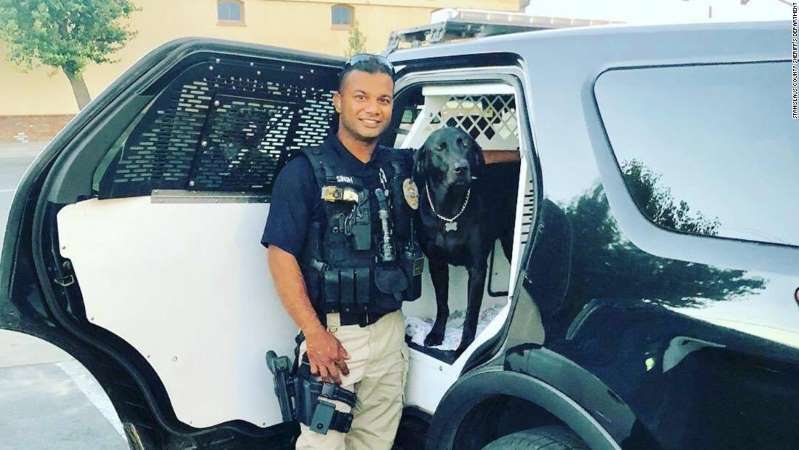 "Hundreds Gather To Remember Cpl. Ronil Singh, One Year After He Was Killed In Line Of Duty." As the CBS News story recalled, December 26 marked one year since Singh was gunned down by a man he pulled over on suspicion of drunken driving. A Mexican national calling himself Paulo Virgen Mendoza, illegally present in the United States, has been charged with the murder of Singh, popular with his peers in law enforcement.
As retired Turlock police officer Matt Speckman told Fox News, "I accepted his application at the counter and saw a real young, goal-oriented kid, I call him, who wanted to live out a couple dreams, get his citizenship and become a police officer." According to Speckman, the legal immigrant worked hard to improve his English skills and become a K9 officer.
Stanislaus County deputy Nathan Crain told reporters "You don't ever forget about it. You don't ever lose sight of the sacrifice that they made." According to longtime Newman resident Theresa Brown the city is still healing, and the Singh family still grieving.
Continue Reading on California Globe