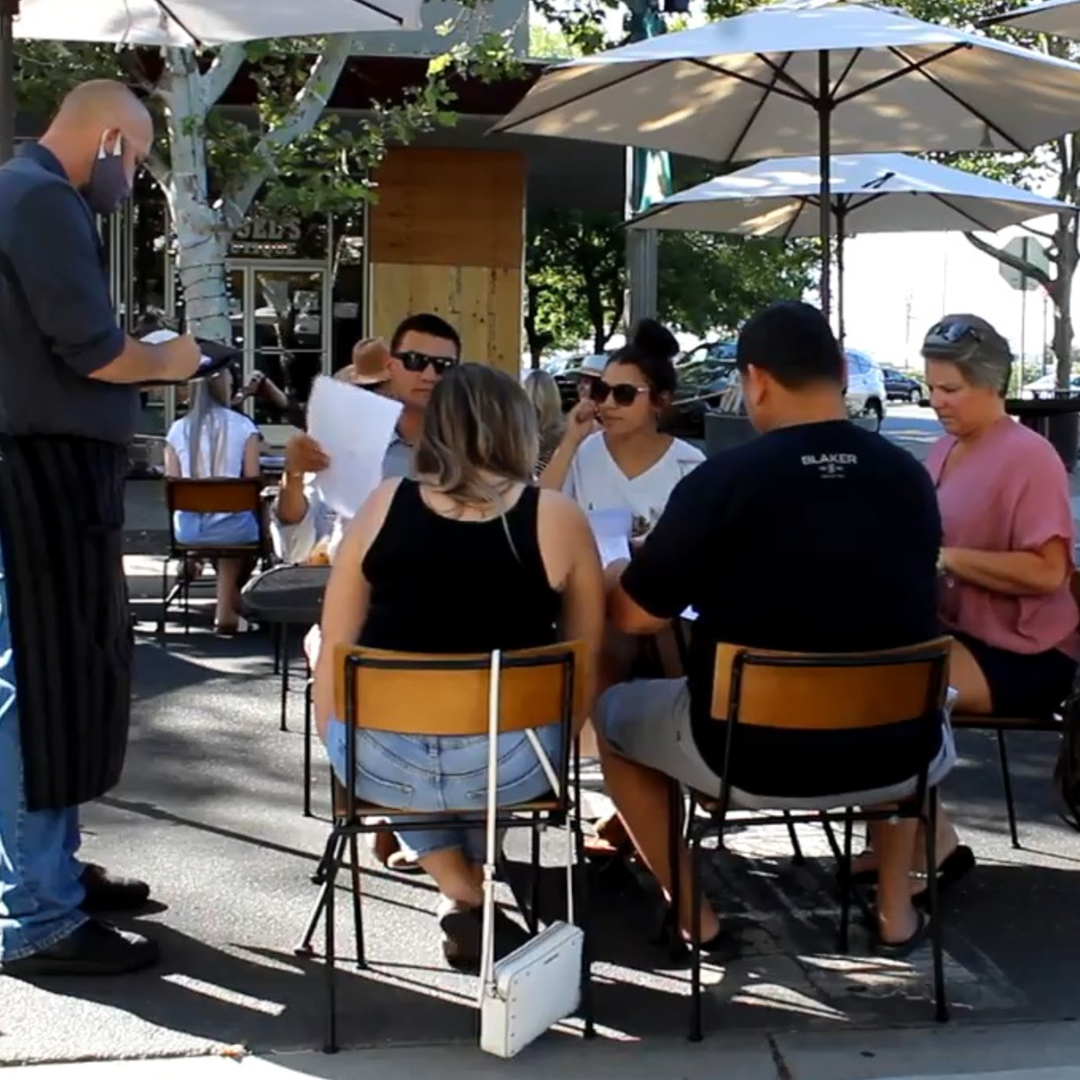 Families dined in the middle of a downtown Turlock street Thursday evening as crews set up canopies for an outdoor business event scheduled to continue over the next three weeks.
With a block of West Main Street closed, organizers said restaurants are expanding their outdoor seating areas and providing a safe atmosphere to support local vendors, too.
Running Thursdays at 4 p.m. to Sundays at 11 p.m. through Aug. 9, the Downtown Turlock Street Vibe event also will include a comedy show, DJ background music and acoustic performances, said Devin Hill, general manager of The Udder Place, The Grand Cru and Sushi Garden. Businesses are not throwing a party, Hill said, but came up with the idea to try to stay afloat financially amid restrictions related to the coronavirus pandemic.
Continue Reading on The Modesto Bee