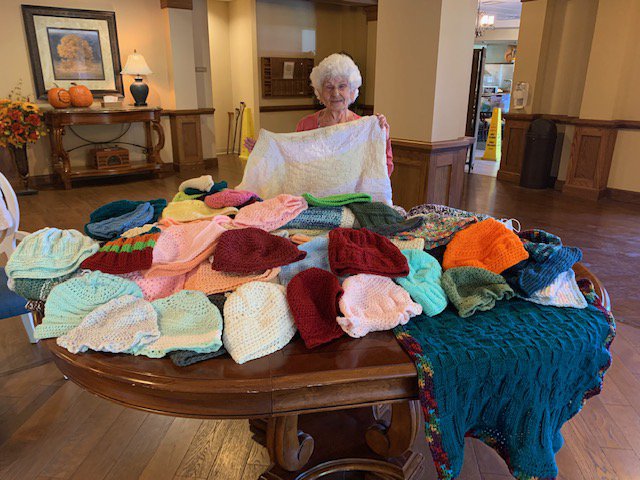 When Melanie Sharene George realized she would be spending more time inside of her home due to the coronavirus pandemic, the Covenant Living of Turlock resident decided to make the most of the stay-at-home orders by hand-knitting gifts for a local charity.
Since March, 89-year-old George has kept her hands busy by crafting 50 hats and 26 baby blankets for the Turlock Pregnancy and Health Center — all while challenged with macular degeneration, which hinders her sight. An avid knitter and crocheter since age 13, George first learned how to knit when she arrived in America from Iran in 1950. She made dresses for herself, she said, when she wasn't allowed to bring her own overseas.
Now, her talents have translated into handmade comfort for those in need.
Continue Reading on Turlock Journal