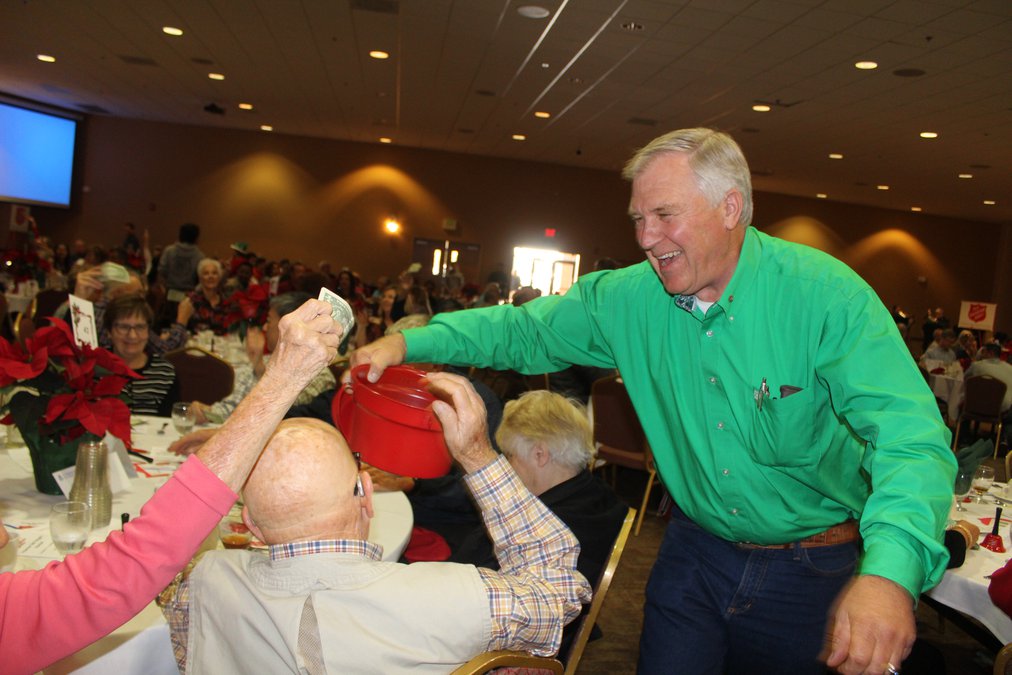 The Turlock community is known for its tendency to give back to nonprofits in big ways, whether it's by supporting the city's "stars" as they sashay on stage or through dashing around an event center with a red kettle in their hand. This year, however, there haven't been many opportunities for Turlock's most generous residents to contribute to worthy causes — and local organizations are hurting because of it.
The coronavirus pandemic has put a stop to many fundraisers this year, and quite a few are typically scheduled for the fall and winter months. The Turlock Salvation Army has already lost out on funds they would have received from their August event Moonlight and Margaritas and the September spectacle Dancing with the Turlock Stars, both of which were cancelled, and is now hoping the community will support the new drive-thru format of its annual Kettle Kickoff Luncheon.
According to Turlock Salvation Army Captain Jeffrey Breazeale, the nonprofit that provides services for those in need has lost about $80,000 in revenue this year due to the cancellation of its most significant fundraisers. This year, the organization is campaigning to "Rescue Christmas" and raise $100,000 through the Kettle Klash.
Continue Reading on Turlock Journal