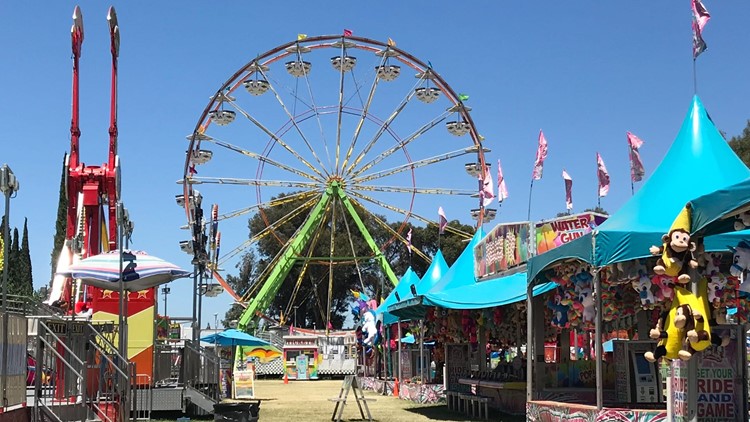 STANISLAUS COUNTY, Calif. — After all the slings and arrows of 2020 and the coronavirus pandemic, the idea of throwing the biggest and safest party of 2021 is a tantalizing idea for some organizers. With vaccinations ongoing and a possible end to the pandemic in sight, some say having that safe party later in the year could still be on the table.
"It would be absolutely amazing," said Matt Cranford, CEO of the Stanislaus County Fair. "The lowest point of my entire career was having to cancel the Stanislaus County Fair last year. That was my lowest point bar none professionally, so to come back a year later and just pull off something, do something phenomenally great, for the community… would be huge."
That being said, it's not that easy. There's a lot of parts to a county fair. Usually, the Stanislaus County Fair has half their entertainment lined up.
"This year, it's been different - just trying to get commitments has been a little tougher. On the entertainment, a lot of the entertainers want guaranteed contracts," Cranford said. "How are you going to step out and do a guaranteed contract for $30,000, $40,000 (or) $80,000 for an artist not knowing if you can do a fair or not?"
Continue Reading on ABC 10