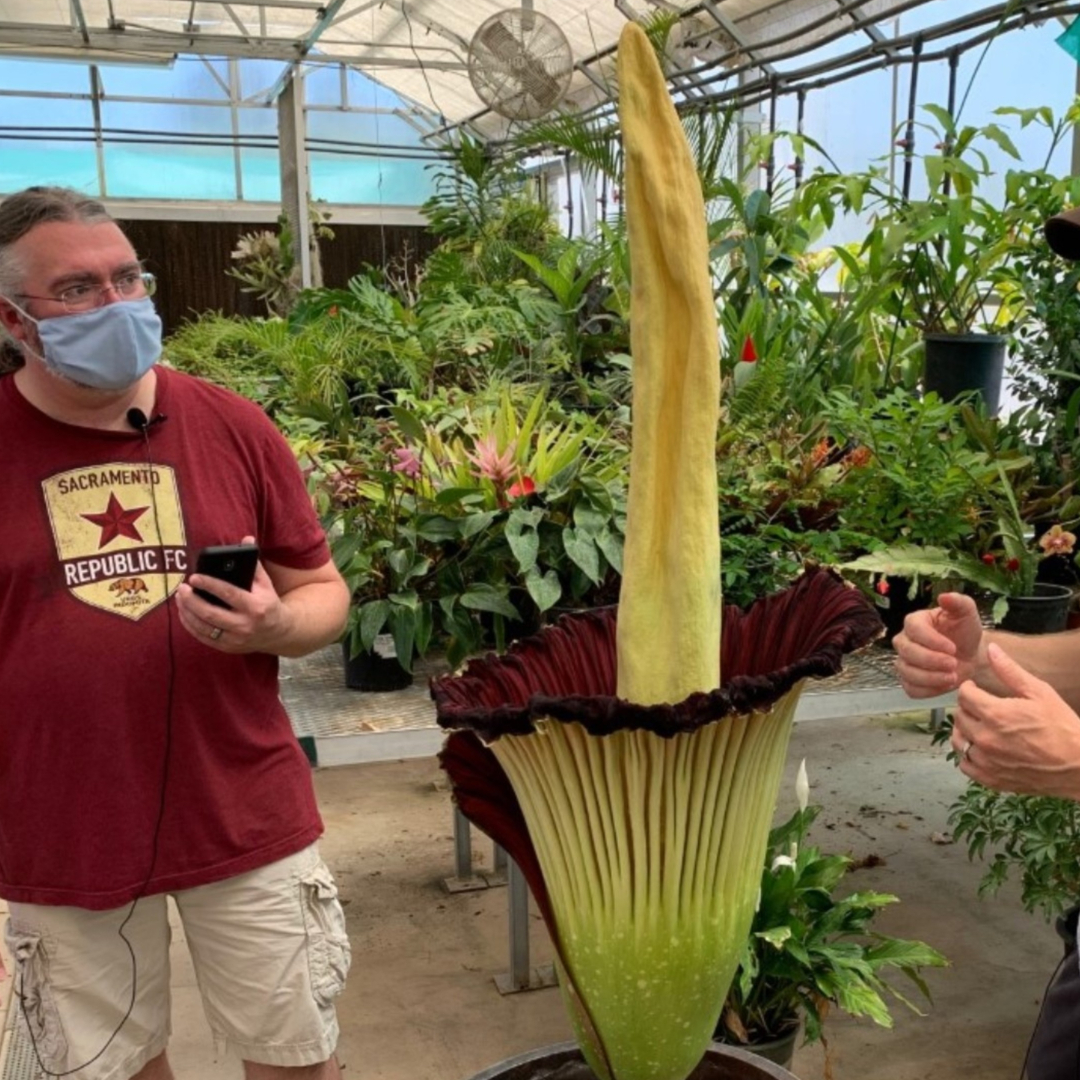 A near decade of work went into caring for and raising Stanislaus State's corpse lily, a flower best known for the horrendous odor it spreads when it blooms.
"Me, personally, this is the first one of these I've ever seen in bloom in my life," said Michael Fleming, Associate Professor of Biology. "It took me almost 50 years to get to enjoy this."
The lily in bloom is a rare sight. Fleming says there's likely only eight to 10 blooms in the United States in a given year at university greenhouses or private collections.
Continue Reading on ABC 10