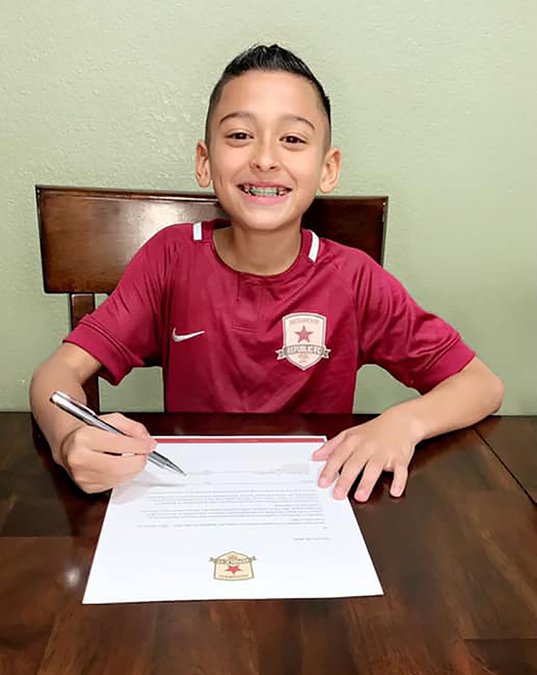 A standout soccer player since he started playing the sport at age 5, Jayden Pires couldn't pass up an opportunity to elevate his game to new heights.
The Lucas Elementary fifth-grade student signed with the Sacramento Republic FC Academy on March 7.
"This is the biggest step so far in my career," said 11-year-old Jayden, who will log playing time at fullback and midfielder. "It's a blessing. I'm super happy."
"It all happened so fast," said Anthony Pires, Jayden's father. "It's crazy. He wouldn't have got to this point without all the sacrifices he's made. He earned this. It wasn't given to him."
Pires will become a full-time member of the Youth Academy's 12-and-under team this fall after he finishes playing for the Modesto Ajax 11-and-under squad in May.
Continue Reading on Cerecourier