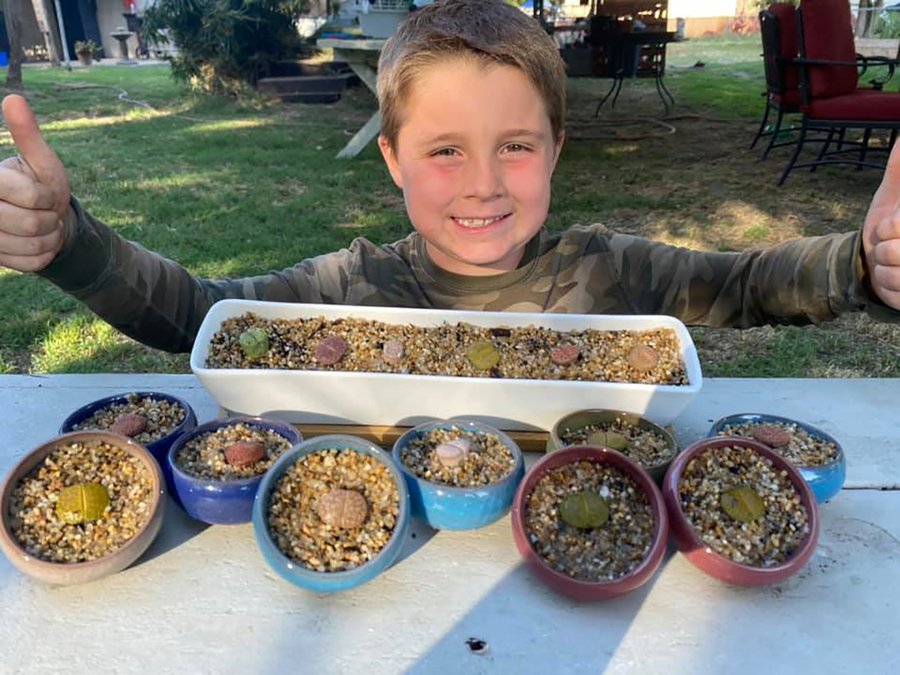 Money doesn't grow on trees, but Grant Thorpe is making it grow with his budding plant business.
The seven-and a half- year-old Turlock resident has launched Grant's Stand and is selling plants and succulents via social media. Grant isn't doing it though to line his own pockets. Rather, he is donating 100 percent of the proceeds to local charities.
Grant gets his gardening roots from his mother Amy Thorpe, who is the farm manager of Rising Sun Farm and Garden, a special education program for 18- to 22-year-olds operating on 18 acres in Stanislaus County.
Continue Reading on Turlock Journal