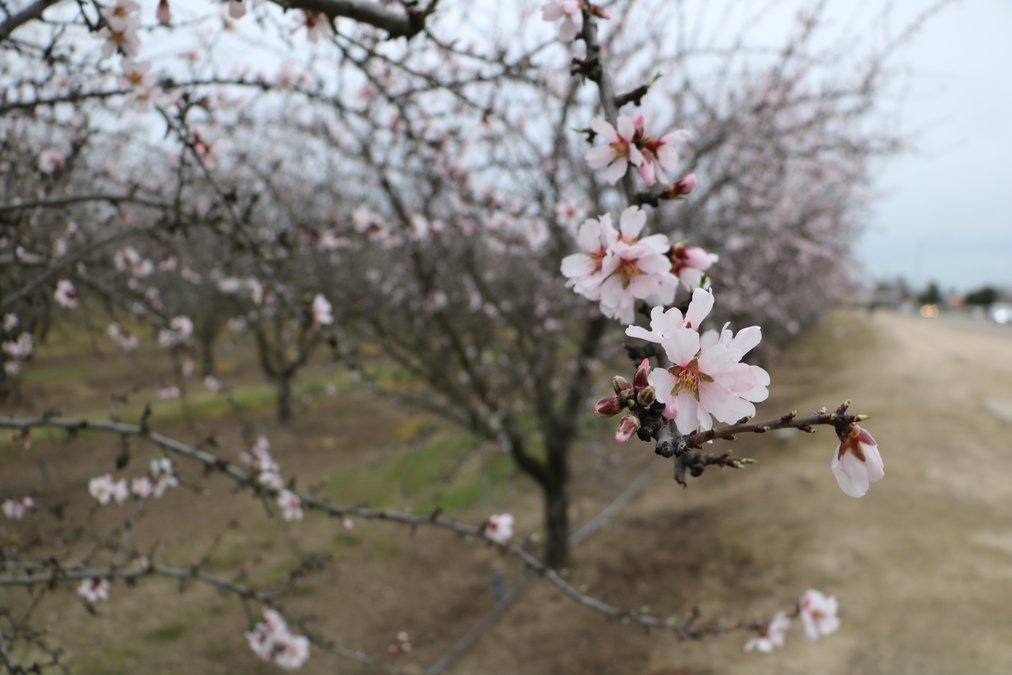 Almond blossoms are a common sight in the Central Valley come February, but recent freezing temperatures could jeopardize this year's bloom — and, subsequently, the upcoming almond crop.
Freezing temperatures are of the most concern during the bloom period. During the bloom, and especially right after the petal fall, is the most vital period of time for the developing nut. Even just a short, 30-minute exposure to freezing temperatures can cause measurable damage to a crop.
There were eight days in February where Turlock and surrounding towns experienced low temperatures of below 32 degrees, causing significant concerns for local farmers. Temperatures locally will drop to below freezing again this weekend.
Continue Reading on Turlock Journal