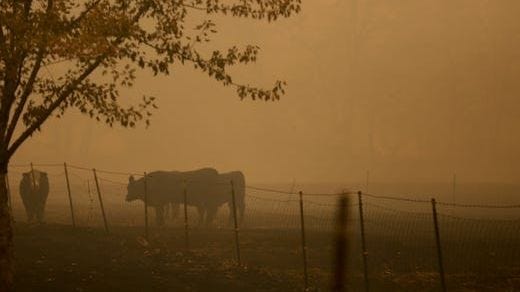 California's air quality board voted today to call for a near-complete ban of agricultural burning by 2025 in the San Joaquin Valley, one of the most polluted regions in the country.
The move to phase out burning is more than a decade in the making for the eight-county Central Valley, where growers set fire to hundreds of thousands of tons of waste from vineyards and orchards every year. Burning sends up plumes of particles and gases that drift into farm towns largely made up of Latino residents.
After a four-hour hearing and more than an hour and a half of debate, the air board unanimously approved a resolution directing air board staff to work with the local air district to phase out nearly all burning over the next four years.
The phase-out will mostly affect owners of vineyards and orchards who will have to grind up vines, trees and other waste and mix it into soil, or haul it to composting and biomass facilities. 
Continue Reading on Visalia Times Delta