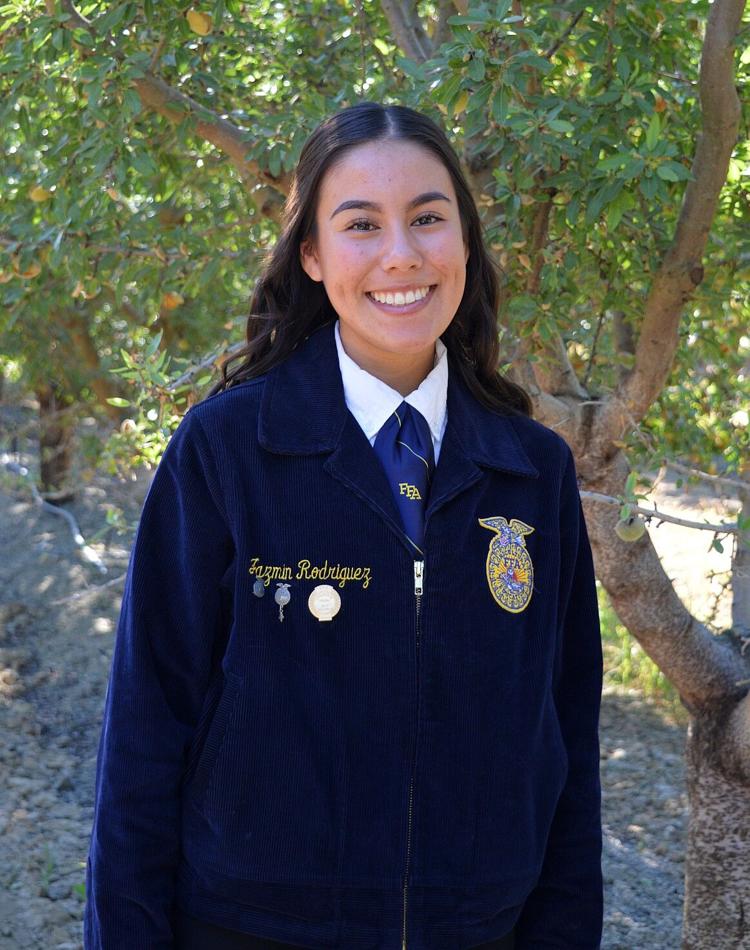 NEWMAN - Four years of FFA involvement have cultivated a new appreciation of agriculture for Orestimba High senior Jazmin Rodriguez.
Rodriguez came into high school with little knowledge of FFA, but her interest had been piqued by a presentation from chapter leaders to Yolo eighth-graders and she decided to give FFA a try.
Four years later, she has accumulated a long list of FFA achievements and leads the Newman chapter as its president.
Beyond that, Rodriguez is serving as president of the Tri-Rivers Section this year - testament to both her involvement in and enthusiasm for FFA.
Her early FFA endeavors left Rodriguez determined to reap the benefits of as many opportunities as possible.
"I kind of eased in my freshman year and competed in contests such as Creed and Best Informed Greenhand," Rodriguez explained. "When I participated in Best Informed Greenhand, I saw how passionate I was about this organization, and I just wanted to continue."
Continue Reading on Westside Connect